I've sewn another Edwardian kimono nightgown.
My inspiration was this pretty Edwardian nightgown with eyelet lace and pink silk ribbons.
I've used white cotton fabric …
… and various narrow broderie anglaise trims …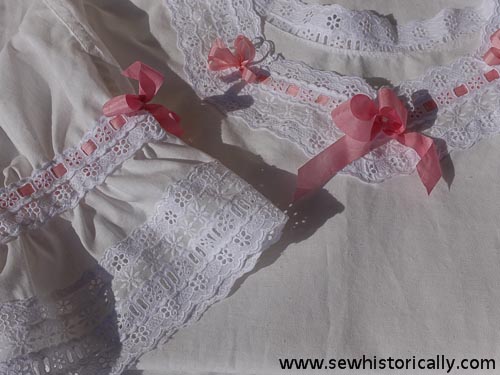 … which I've sewn together for the lace yoke and sleeves, so that it would resemble the wide broderie anglaise of the original (I had just small eyelet lace trim at hand at the moment).
I've threaded the lace with wide and narrow, pink, 100% silk ribbons.
The original 1900s nightgown has set-in sleeves, but my nightgown has kimono sleeves.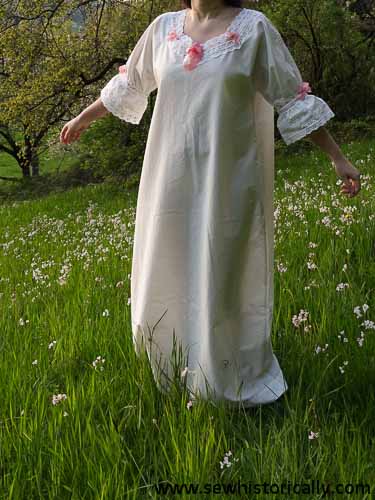 It's a floor-length nightgown …
… with a wide hem. The side seams are finished with french seams.
The shoulder seams I've finished with felled seams. Flat-felled and french seams were both used for Edwardian nightgowns.
At the back neckline I've used less lace than in front.
I've loosely braided my hair and tied it with a white silk ribbon.