Red cabbage dye is my favorite natural dye because you can dye cotton fabric blue even without using a mordant! 😀
However, from time to time I'm trying different natural DIY mordants. Here I mordanted cotton fabric with 9 mordants before I dyed it with red cabbage dye: DIY iron mordant, chickweed leaves, juniper ash, soy milk, sorrel leaves, salt, sumac leaves, vinegar and oak galls. All these are used as natural mordants before dyeing fabric with natural dyes.
Related: Red cabbage – Dye Samples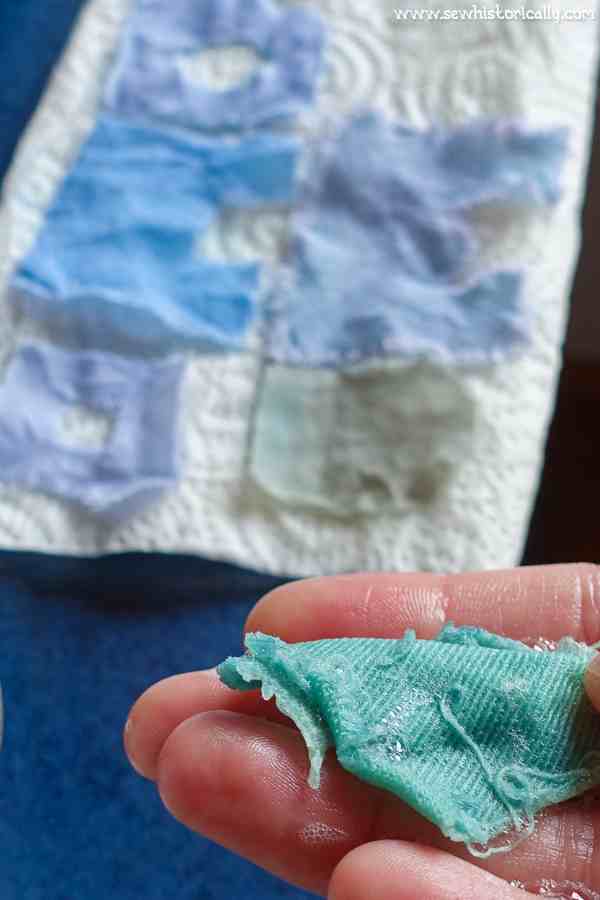 I know that it's possible to dye cotton fabric blue with DIY iron liquor and also without mordant! But I've never used chickweed, juniper ash, soy milk and sorrel as mordants before so I was very curious.
Related: How To Dye Cotton Blue With Red Cabbage (DIY Iron Mordant, Cold Method)
Particularly the juniper ash mordant looked promising. The cotton fabric turned a beautiful green blue after I'd washed it in warm water and soap. However, almost all mordants including the juniper ash mordant weren't lightfast. Only the unmordanted fabric and the fabric mordanted with DIY iron liquor are lightfast and washfast.