For this Easter I made my own Easter eggs for the first time! They're easy to make – much easier than I feared 😉 – and tasted great, and they're vegan!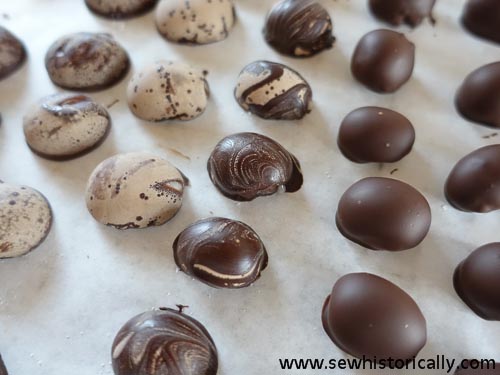 Here I found a chocolate covered cadbury-style Easter egg recipe; however, I didn't follow the instructions exactly. I kneaded together some agave syrup, organic vanilla powder and powdered sugar until the mixture resembled play-dough. Then I formed small eggs and dipped them in melted chocolate.
I used some of the sugar dough to form Easter bunnies. Aren't they cute? 😀
I'll surely make the recipe again next Easter! 😀
I also made pistachio Easter eggs with pureed pistachios which were also covered with chocolate later.