These festive red and green Christmas shortbread cookies are naturally colored with beets and pistachios.
The pistachio- and beet-colored cookies are the last project of my Advent Calendar 2017. Merry Christmas to you!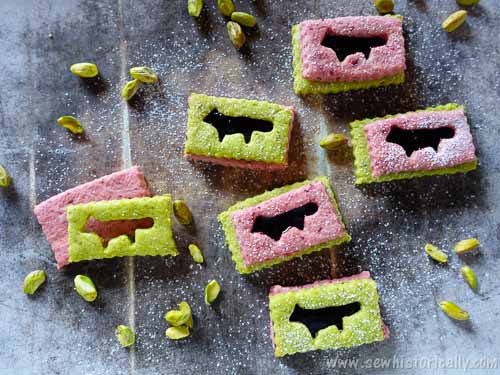 Ingredients (for 40 cookies)
Naturally Green Pistachio-Colored Dough:
275g flour
125g butter
50g sugar
1 egg
120g ground unsalted pistachios
pinch of salt
Naturally Red Beet-Colored Dough:
Combine all ingredients for the pistachio dough in a large bowl. Combine all ingredients for the beet-colored dough in a separate bowl. Put the doughs into the fridge to chill.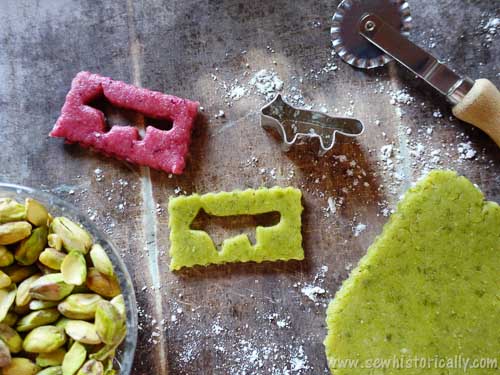 Preheat the oven to 356°F (180°C). On a lightly floured surface roll out the doughs to 1/8-inch (1/4cm) thickness and cut out shapes with cookie cutters. Bake the cookies for 10 minutes.
You can fill the naturally colored cookies with jam if you want. I used blueberry jam to fill the cookies.