This is part two about my 1950s-style dress with close-up pictures and constructions details.
For more pictures of the vintage gingham dress click on the link below:
1950s-Style Dress – Details
The pattern of the 1950s-style dress is really simple: The dress is basically constructed of rectangles and triangles.
I attached the skirt to the bodice with cartridge pleats. Cartridge pleats were very popular in the Victorian era and the 1950s saw a revival of Victorian fashion. Dirndl skirts are usually attached with cardridge pleats as well.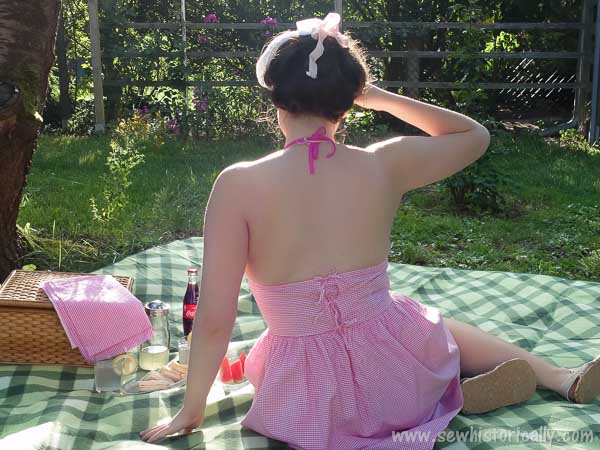 The vintage dress is closed with self-fabric ties and snaps in the back. I think the bows are a nice detail.
I really like how this 1950s-style dress turned out! It's so lightweight and summery!
More about 1950s fashion on my blog:
-> 1950s Bra & Garter Belt – Free Patterns