Some pictures of my 1920s black lace dress which I've sewn some years ago.
The materials I used are: sheer black floral lace, black chiffon, and pink, gold and beige seed beads.
My main inspiration was this pretty 1920s black lace dress.
I thought just black lace would be too boring so I used lace in combination with chiffon, inspired by these two antique 1920s black lace and chiffon dresses: dress 1 and dress 2.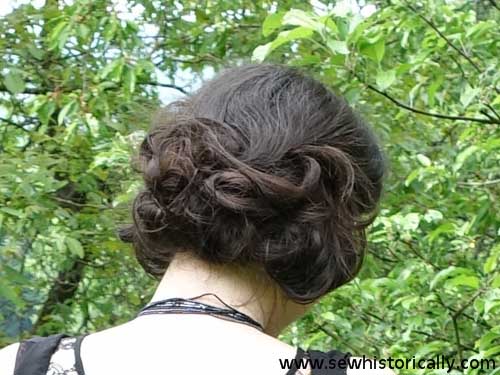 Here you'll find my tutorial how to make an original 1920s faux bob with long hair.
My dress has black chiffon godets (1920s white lace dress with chiffon godets). The V-shaped chiffon scarf is just attached with safety pins, so I can also wear the dress without.
Inspired by 1920s dresses I left the ends of the scarf collar free flowing: 1920s print chiffon dress, and 1920s black chiffon dress.
The hem I finished with a 1920s imitation picot hem.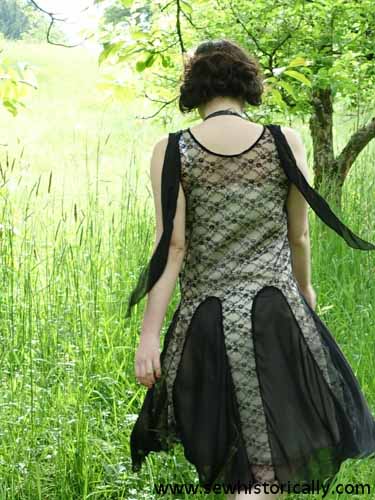 Because the lace dress is very sheer I'm wearing a skin-colored slip underneath.
This pink beaded belt buckle or brooch was my main inspiration. The beaded ornament has a fabric backing onto which I stitched pink, gold and beige seed beads. It's attached with a safety pin to the dress.